Cute dog scarfs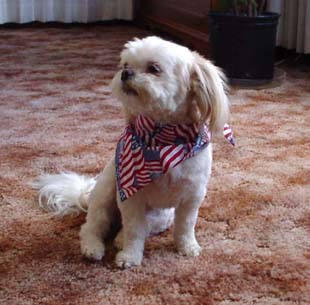 Americana Dog or Cat Pet Bandana
Petite Pet Neck Tie $9.95
Small Pet neck tie $12.95
Large Pet neck tie $16.95
We now have pet scarf's in all our apron material. They come in pretty Gingham, style numbers below.
Sizes Petite, Small and Large At right small and large
Made in America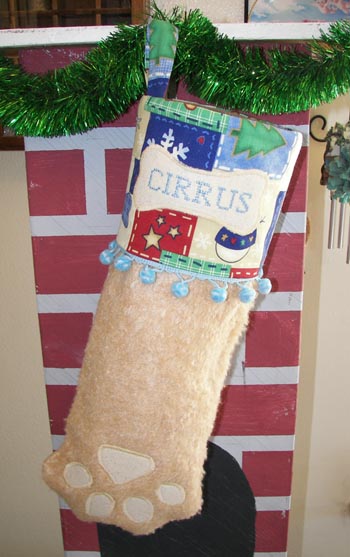 701 Dog Paw Christmas stocking tan with blue trim and blue pom poms $39.95
Dog paw stockings come in tan or brown fake fur for a fun dog or person. Dog stockings come with dog paws.
Christmas stockings for your special dog. He deserves a stocking too. You may get the dog paw stocking in fake fur for Christmas. Made to last.
Pet clothes for your favorite little person.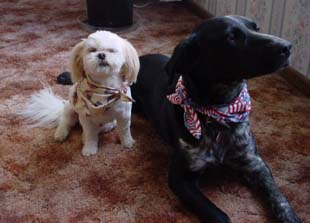 Dog and cat bandana, a durable scarf with easy tie and nice finished edges. Machine washable made of pretty cotton blend prints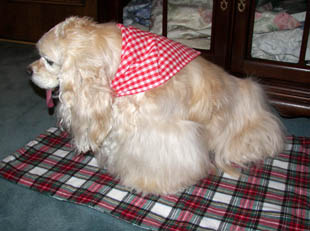 Red gingham dog or cat scarf $16.95 large, $12.95 small and $9.95 in petite
It also comes in pink, lilac, yellow and blue gingham.
MADE IN U.S.A.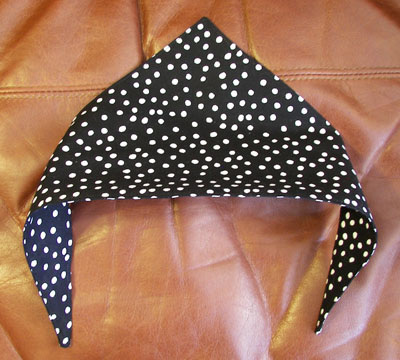 Dog or Cat Scarf in Black Polka Dots, a retro pet scarf for your dog or cat so they can look good too. Soft cotton so they will be comfortable.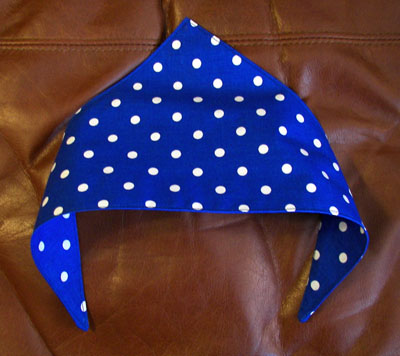 Cat or dog bandana in blue polka dot
Retro Dog or cat scarf in blue with white polka dots. This cute cat or dog scarf shown in size petite. We have it in different sizes and all of them are washable and made to last.
Made in America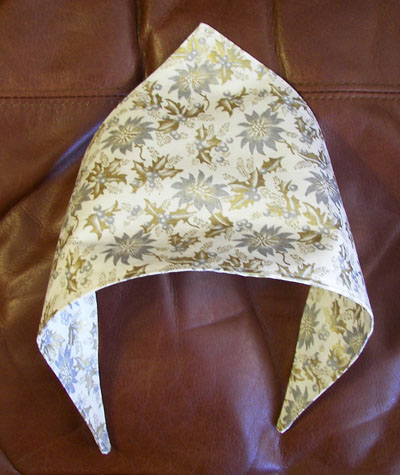 Cat and Dog Scarf in Golden Poinsettia
Decorate your dog or cat in this pretty Holiday scarf. A pretty cat or dog neck tie perfect for anytime of the year. Beautiful gold and silver on a pretty cream background.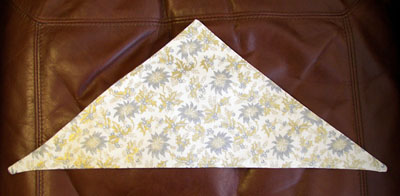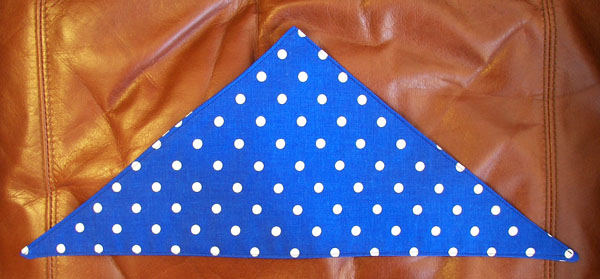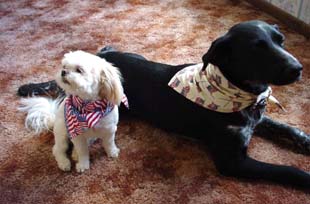 .
Dog and cat pet bandana in two Americana prints
A cute comment from one of our customers who love cats and they love our heating pads
I bought a corn-filled heating pad years ago. It is the best thing ever. Unfortunately my cat thinks it is the best thing ever and always hogs it. I have been looking for another microwavable heating pad for years. All I find are those aroma therapy ones. I don't like them at all. I am so excited to have finally found you! Many Thanks, Nicole, Arlington Maine.
We asked her if we could use her story and this was her reply. I would be happy for you to use the cat story. In fact, she is yowling right now because it is getting cold and she wants me to reheat it for her. She gets all excited when she hears the microwave. She can keep the old one, but she is definitely not getting the new ones. I have suffered long enough. Its my turn now.
Thank you again, Nicole
This the best heating pad I have ever had. It goes way into my muscles where it hurts for more comfort I have felt in a long time. I will put you in as my favorite. Sam Olsen New York.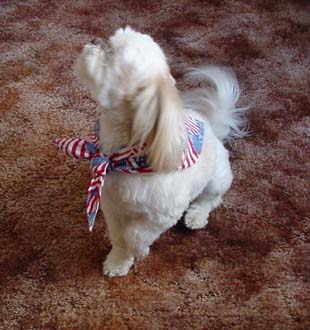 Americana Dog or Cat pet bandana will look darling on your little one of your big one depending on the size of your pet.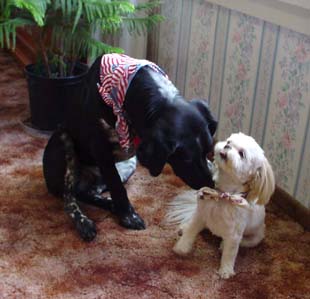 Square heating pads for comfort of your sore back & body
Deep warmth to your muscles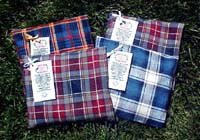 Square Heating Pads $14.95
Choose from plaid or floral soft flannel pillowcases. 1 pocket microwave pad has a soft removable pillowcase to keep the insides clean, the flannel feels wonderful next to your body and when it gets dirt just take the pillowcase off and wash it.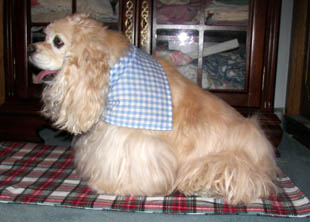 Blue Gingham Dog, Cat, Pet Bandana Scarf $16.95 large, $9.95 small $12.95 Petite $9.95
Clothes for your dog or cat, a scarf for your special one.