Soda fountain half aprons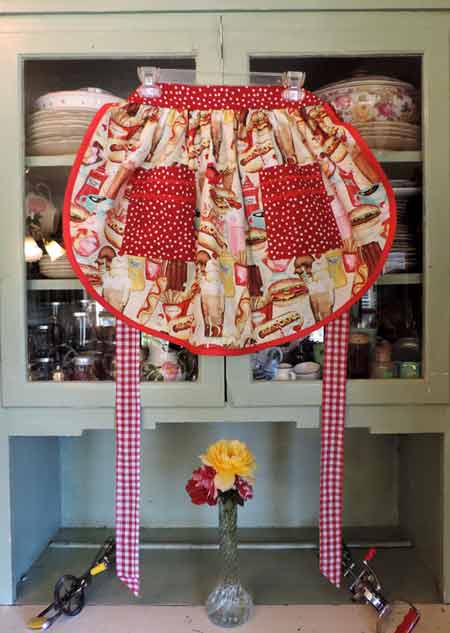 Soda Fountain half apron, a retro cafe look with retro red polka dots number 40051 $52.95 ex large $57.95
Cafe half aprons with shakes hot dogs coffee fries and all the fun food you think of when you remember an old fashioned soda fountain.
This apron will make you want to get your coins out and look around for the jute box, its just that cute.
Long red gingham ties and red polka dot pockets add to the retro look of this fun half apron.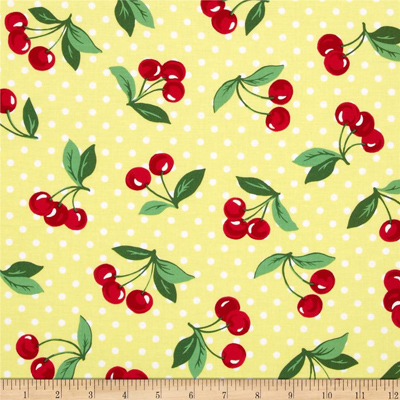 Comes in red cherries and polka dots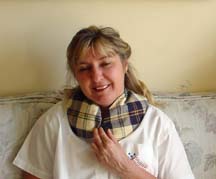 Microwave Neck Heating Pad $30.95 This is the best thing you will ever give yourself. I take mine to bed at night and use it during the day when my neck or shoulder is hurting. It has deep heat that you will not get with electric heating pads. Our special design with pockets make sure the heat is distributed evenly.