#701 Dog or Cat PAW Christmas Stocking Tan with Blue trim
$34.95
This dog paw stocking comes in tan or brown fake fur for a fun Dog or person Christmas stocking. Dog stockings come with dog paw prints.
Cat Paw Christmas Stocking perfect for your favorite feline. You may get pink Dog or Cat paws if you like.
Call us at 435-648-2141
Your dog deserves an Christmas stocking too! Hang his dog stocking next to yours.
MADE IN U.S.A.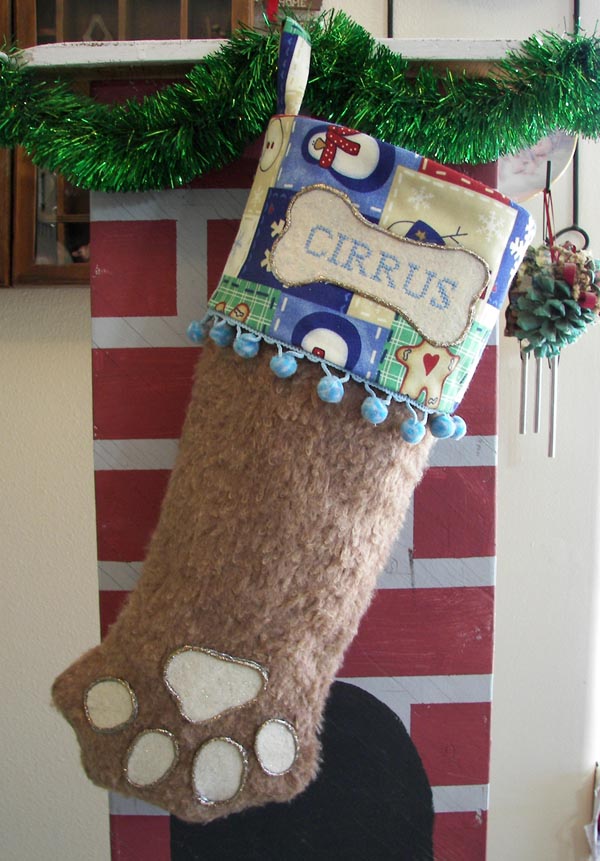 #707 Dog or Cat PAW Christmas Stocking Brown with Blue Trim
$34.95
Dog Christmas stocking in brown fur with blue trim. A Christmas stocking to hang with all the Christmas for your special pet.
All our Christmas stocking are made in the United States of America.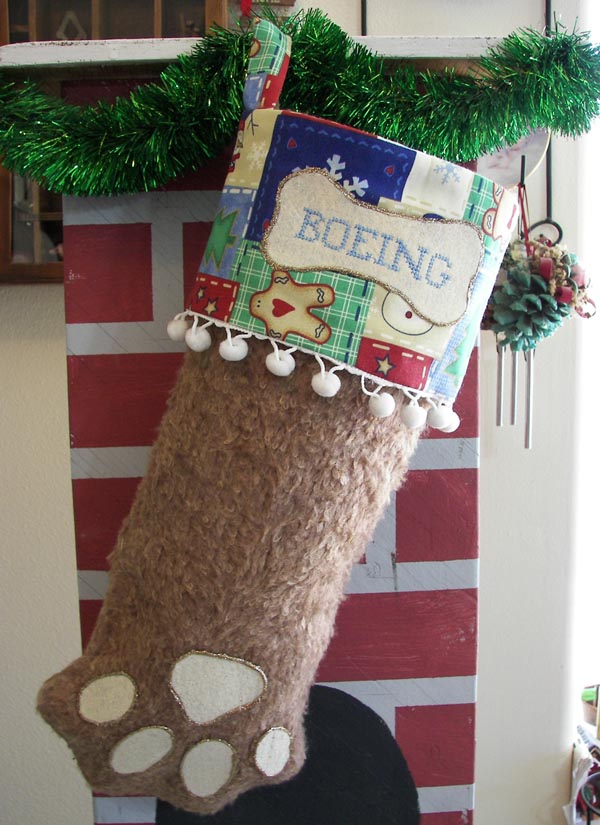 #708 Dog or Cat Paw Christmas Stocking brown fur with white trim.
$39.95
Dog Christmas stocking with brown fur and white trim. Christmas top is fun Christmas cookies, snowmen and many more.
All our Christmas stockings are made in the U.S.A.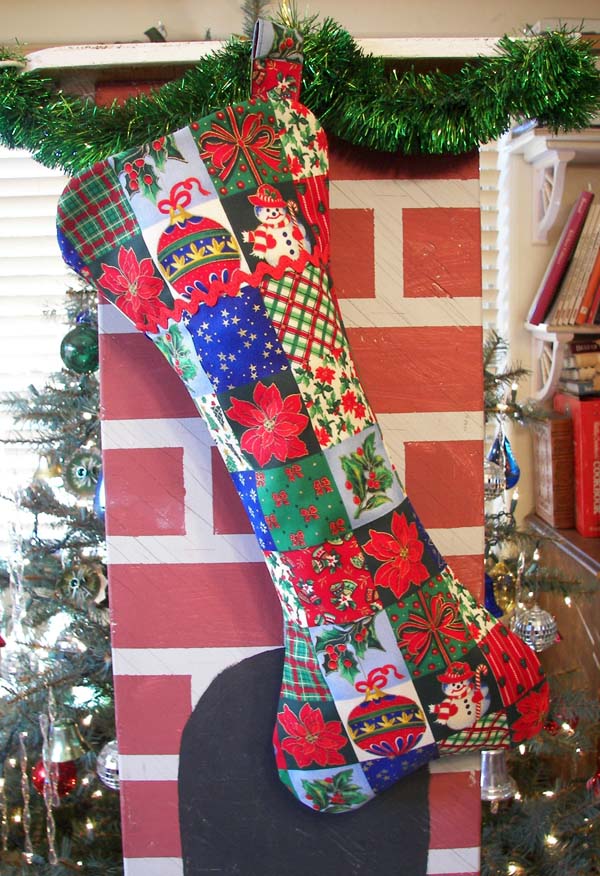 #711 Dog Bone Christmas Stocking $39.95
Sorry discontinued

Handmade Dog Bone Christmas Stocking. Fun Christmas memories of all the fun things you enjoy at Christmas on a fun dog bone Christmas stocking. Christmas bulbs, poinsettias, snowmen, ribbon, holly, plaid and many other fun things on a 100% washable dog bone Christmas stocking that will last for years.
STITCH THRU TIME
P.O. Box 219 Glendale, Utah 84729
435-648-2141
Christmas Stockings for you or for the special dog or cat in your family.
Heating Pads, Neck heating pad, Back heating pad, Corn Heating Pad, Old Fashioned Christmas Aprons from the 1920's 1930's 1940's 1950's like Grandma used to wear.