Girl Heart apron comes in matching mother daughter aprons
Make memories in your kitchen for dinner.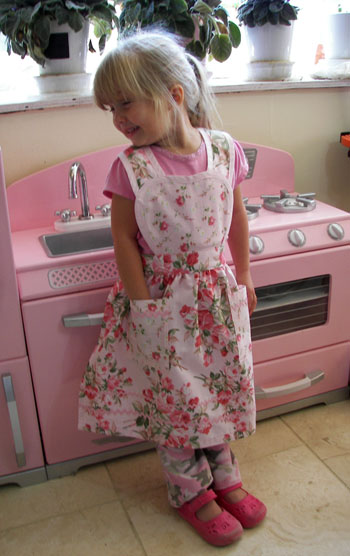 Heart Apron
We have this in many of our petty fabrics. The little girl above is about 3 1/2 years old and wearing a size small. There is still plenty of room to grow.
This pretty old fashioned one is available in mother and daughter sizes and also many of our other pretty fabrics.
Its just as cute in the woman size and all are also available in the Valentine lace one for women and girls. Perfect for every day or the bride on her wedding day, the perfect gift.
Blue gingham heart apron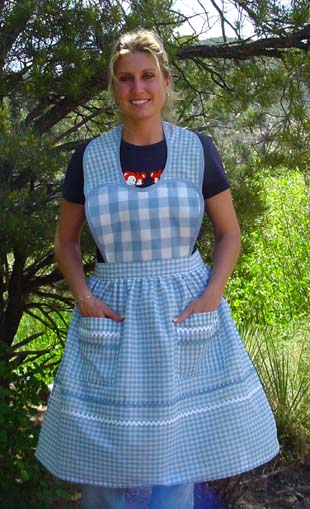 Blue gingham heart apron number 117 $64.95, extra large $69.95 girls 70004 $53.95
Lovely in blue pink yellow and red gingham with contrasting rick rack or many of our other pretty fabrics. Enjoy wearing an old fashioned style with a heart.
This apron was worn by The Super Nanny Jo Frost on The View.
Our yellow heart apron featured on the cover of the Washington Post Magazine.