Valentine Heart Aprons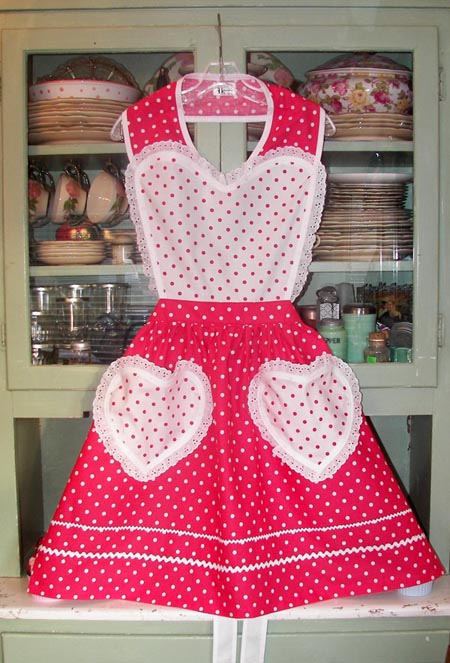 Valentine Ruffled Lace apron Pink Polka Dots woman number 2120 $70.95 extra large $75.95 and girl 33010 $60.95

They have lace on the heart and pockets, large heart pockets surrounded by lace on a dark pink polka dot background make them stand out.
White polka dot heart on top surrounded by lace will be one of your sweetest ones to wear in the kitchen or just being pretty around the house.
Pink polka dots can be worn year round. You'll feel pretty in this elegant retro one.
It looks like an old fashioned Valentine card on you.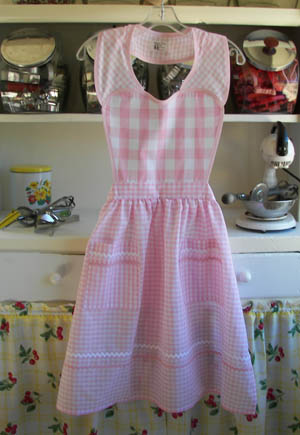 Pink Gingham heart apron ladies number 160 $64.95 ex large $69.95 Girl 70005 $53.95
You'll be pretty as pink in this pink gingham. A retro look with a feminine touch.
Pink and white rick rack add to the 1930 1940 and 1950 look. Customers call this the I Love Lucy apron.
We call it pretty pink on you.