4th of July American flag apron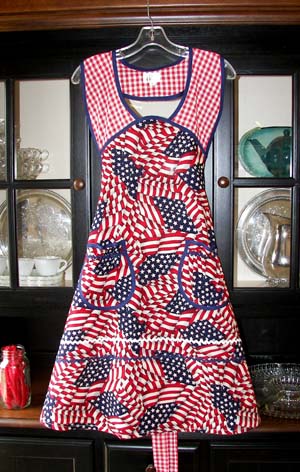 1940 Patriotic apron women 170 $54.95 extra large $59.95 girls 230 $39.95 large $44.95 American flag apron with long red gingham apron ties.
1940 style with flags and red gingham on the top. Blue trim and rick rack add to the beauty of our old glory. You will stand out as an American in this striking red white and blue. Wear it for the 4th of July or just year round.
Retro American flag apron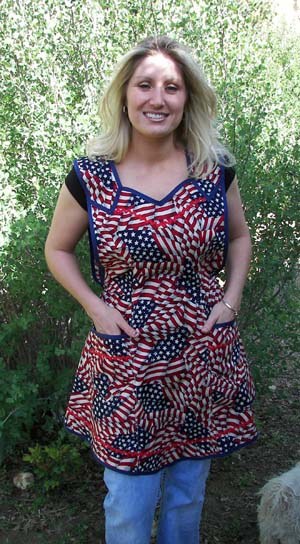 Aunt Sophie 4th of July, 1006 $59.95
Celebrate year round in red white and blue with red rick rack and navy blue trim. A very stylish one that will shows off your love for the good old USA
Available in small medium and large.
You will l like the way this pretty flag apron fits. An old fashioned one with a very retro flair