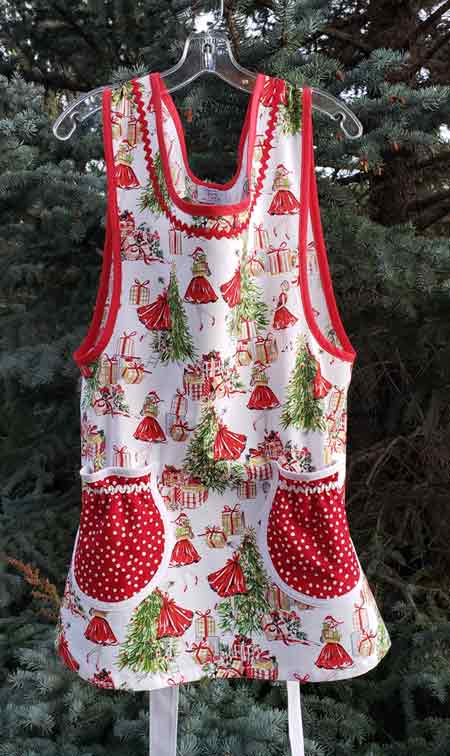 Grandma in Trimming the Tree 2277 49.95, extra large $54.95
Darling retro dressed women in high heels and long flowing red dresses decorating the tree with beautifully wrapped packages. A fun Holiday style you will love wearing. Red polka dots pockets add to the Christmas fun.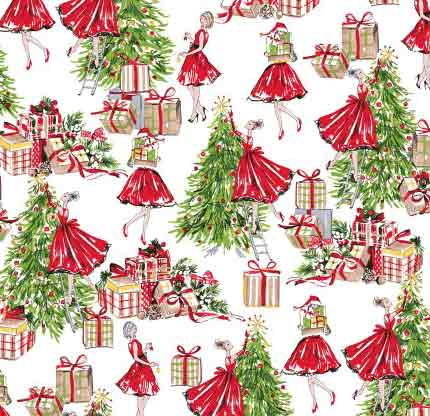 A very retro fun pattern you will love.