Made in America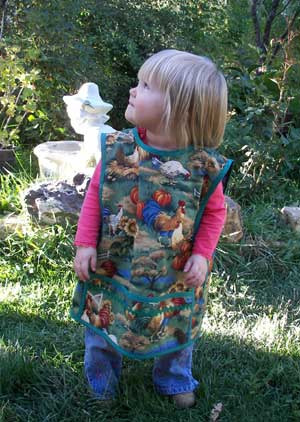 Small Child Apron Chicken Garden 271 $28.95
You can get this Small child apron in any of our fabrics. Call us to order 435-648-2141
Small child apron shown in Chicken Garden.
The little girl shown in the picture is about 20 months old she is a little shorter than average. She has three small pockets in the front for her tiny hands to put things in.
Made in the USA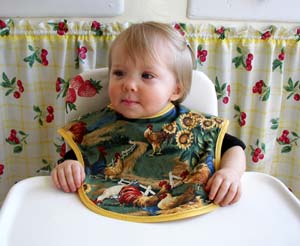 Chicken bib 3011 $9.95 or buy 2 $9.49 each
Baby bib is easy to put on with a snap in the back and it covers shoulders and front. We have them in our pretty apron fabrics and they are reversible with another cute fabric on the other side.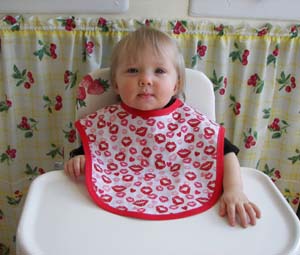 Cute baby bib with red trim reversible red gingham on the back with red trim around the neck and sides.
Heating pad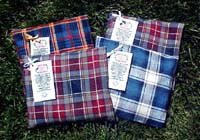 Heating Pad only $14.95 and washable pillowcase is included.