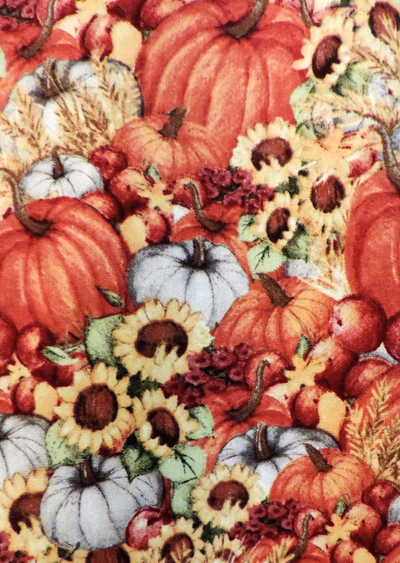 Aunt Violet Old Fashioned Pumpkins 2161 $49.95 extra large $54.95
Simply beautiful with pumpkins, sunflowers, berries, wheat that will bring the harvest and Holidays into your home.
Made in the America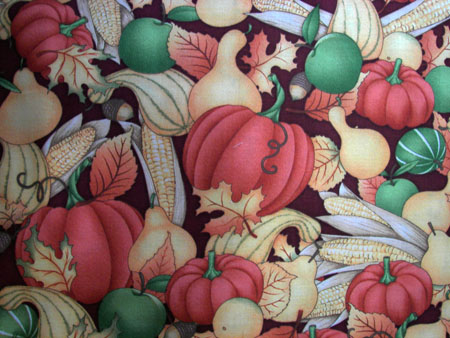 Aunt Violet Pumpkin Harvest 106 $50.95, Extra large add $5.00
Get ready for the Holidays in our Violet style apron, this stunning apron with pumpkins, pumpkin leaves and rose colored flowers on a beautiful gold background will be an apron for Thanksgiving and throughout the year. Look below for a close up of this pretty old fashioned apron that will fit you comfortably and not pull on your neck.